Stangl Pottery DELLA-WARE'Riviera' Set of 12 SAILBOAT Plates Made in USA, 1940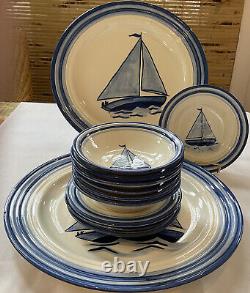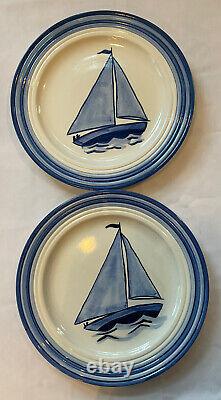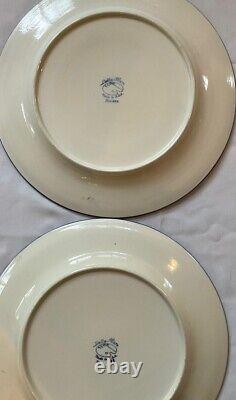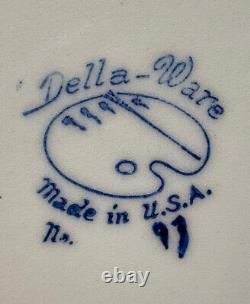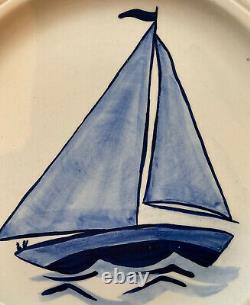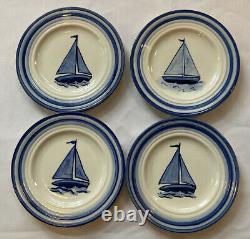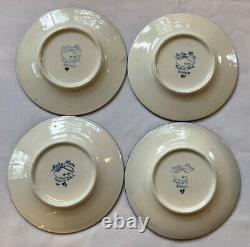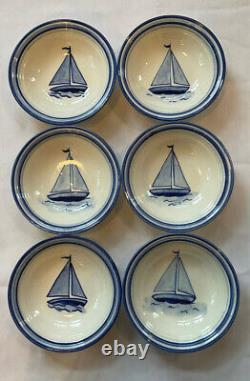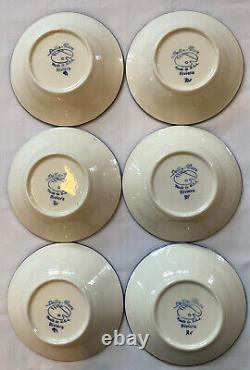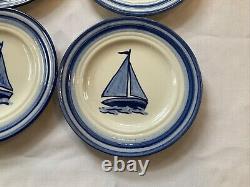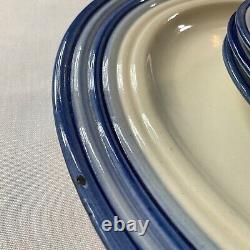 None of the pieces appear to have been used. I don't like to use the word'rare' in my descriptions; I think it sounds pretentious, but I'm going to use it here.
They are hand painted and each is marked with a painter's initial. They were made by Stangl Pottery of New Jersey, only in 1940, for Fisher, Bruce & Co. (importers of fine silver, glassware and ceramics in Philadelphia since 1880) A definite must-have for Stangl collectors, and sailboat enthusiasts, of course. In the last picture, you can see the only flaw: a chip that appears as though somebody tried to fill it in. It doesn't detract much, due to the rustic nature of the decoration and production style.
(Think hand painted rustic Italian style dinnerware). Please have a look at my other listings for random interesting ceramic and glass pieces, some vintage, some contemporary- all delightful.

---