Black and White Plaid Ceramic 12 Pcs Dinnerware Set, Service for 4, Inclusive of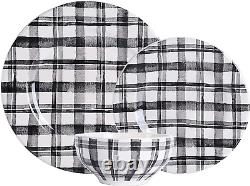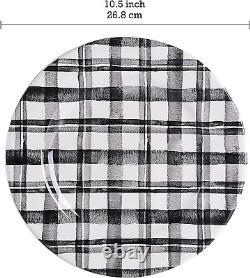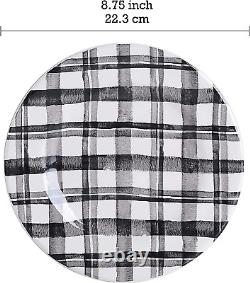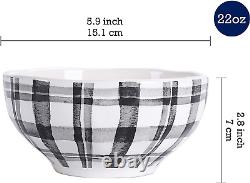 Sturdy and fashionable at the same time, safe for everyone to use! Perfect for daily household use or as a gorgeous gift for your loved ones on special occasions, such as birthday, house warming, wedding or other holidays.
We also have more items to choose from for this collection in store. Also available in STACKABLE size to save your cupboard space. We strive to provide our customers with ceramic houseware products at its best quality with a contemporary touch, and we hope you will enjoy it as much as we do! All our products are handled and packaged with care, and we hope you can enjoy it as much as we do! Versatile and eye catching, a dinnerware set you can put to use all year round!
All our dinnerware products comes in stackable size, and can help you save cupboard space. This pattern is available for a complete dinnerware collection: including 11" dinner plates, 8.75" salad plates, 6 bowls and mugs set. Be sure to visit our store for more!
Black and White Plaid Collection. Dinner Plates, Salad Plates, Cereal Bowls, Mugs. Dinner Plates, Salad Plates, Cereal Bowls. 5.92.8 inch (DH). 3.74.2 inch (DH).
5.17.99.3 (DWH).

---